What is the Typical Turnaround Time for a COVID-19 Test?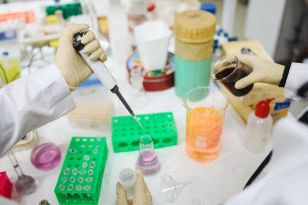 The turnaround time for the covid-19 test can vary based on your location. If you want to know the exact turnaround time, you should check with your local government website and choose your area. As another solution, you can also check with the results appearing from COVID 19 rapid tests near me, call the expert diagnostics and hospitals so displayed, and check with them.
The novel coronavirus left the whole world gripped in fear. With its fast pace of spread and no cure till recent days, the virus created a panic that humanity has not witnessed in the recent past. People stayed inside the homes in the fear of protecting themselves and their dear ones from the threat of infection.
The virus spread rampantly amongst anyone who had direct contact with the infected person. Even with a six feet distance arrangement, the spread of the virus was nowhere under control. Doctors have been suggesting that even if you had maintained a six feet distance with an infected person if the duration has been greater than 15 minutes, you should get checked for the virus.
Most countries are offering the COVID-19 test free of cost to their individuals irrespective of nationality and immigration status. Measures were rampantly arranged on a war footing to isolate the infected ones and treat them under strict isolation. Tests happened at a faster pace to confirm the presence of the virus in potential victims.
In general, the test results for the COVID-19 would take around 2 days. For persons who are accompanying the patient and taking care of them at the hospital, doctors conduct a separate test that would share results in few minutes. However, experts opine that this test has its limitations. It would not detect the presence of all viruses, besides there have been many false positives.
Countries mandated the test results of travelers to be eligible to travel in and out of the boundaries. People rushed to COVID-19 testing centers in fear even if the slightest common cold or flu was present. All these created a rush at the COVID-19 testing centers. Against this backdrop, every state has increased its potential for testing by adding new testing centers. Technology too emerged that would speed up the pace of testing. This brought down the testing time to 1-2 days.
However, for personalized information about the testing time, it is always suggested to get in touch with the nearest centers from among the COVID 19 Rapid Tests Near Me results. They would be able to guide you in the turnaround time within which you can expect the results.
In the meanwhile, remember to stay responsible and away from infected persons. If you observe any symptom of COVID-19, stay isolated away from your dear ones. Stay in a separate room with ventilation.
Keep sipping warm water and take steam. Stay strong and practice meditation and pranayama to strengthen your mind and lungs. Now we have better availability of medicines for treatment and the recovery rate is also quite remarkable. COVID is an infection that we have to live along with for some years to come.
Here's when you should go for a COVID-19 test:
One or more of the following symptoms: fever, cough, chills, vomiting, running nose, breathlessness, nausea, and loss of taste and smell. However, in most people, the symptoms may or may not appear.
Most risky infections might also happen from asymptomatic patients. Thus, any slightest observance of these symptoms should alert you that it is the time for the COVID-19 test. Even if there is an infected person near your house, or you talk to any people who later are tested positive, you should get the test without fail. Alongside, if you traveled from too far-off places often from other geographies or cities and countries, you should get tested for COVID-19 mandatorily.
COVID-19 tests are available in community health centers, community testing sites as well as in certain pharmacies. For clarity on testing centers, refer to your state's health website. You can also call the nearby government hospital or police helpline to get urgent information regarding the nearest COVID-19 testing centers.
Gaining a comprehensive knowledge about COVID-19 spread, symptoms, and the test process as well as the after-recovery safety guidelines gives enough courage and confidence to navigate these challenging times.