What are the Dental Care Services and Plans?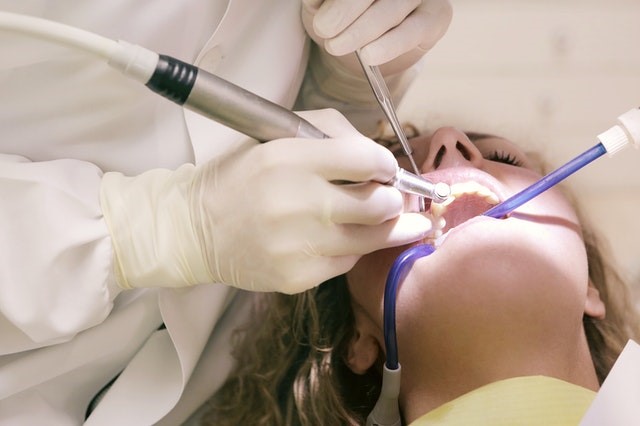 Dental health is a crucial part of your overall health. Negligence to oral care can result in cavities and bacteria build up in your mouth. These may seem like trivial issues and are often ignored until the pain and infection become severe.
Dental issues, when left unattended, can also impact your overall health and lead to cardiovascular diseases, respiratory infection, diabetes, infertility, etc. To ensure our overall wellbeing, we take up a medical insurance plan.
However, most policies do not cover dental care and services. Frequent visits to the doctor for various dental services and treatments can be expensive. Hence, it is essential to learn about different dental plans and services. So that you make an informed decision when choosing a policy.
Dental care services
Preventive care
Preventing dental care McLean involves services that help you avoid any significant damage to your teeth and gums. For most clinics, it includes regular dental cleaning and fluoride treatment for people on the plan.
Basic services
These dental care services comprise procedures that help treat dental cavities, associated pain, and discomfort. It includes dental filling and other small processes.
Major services
A prolonged dental issue may cause significant damage to your teeth and require procedures like root canal treatment, retainers, etc.
Cosmetic services
Cosmetic services impact the visual appearance of your teeth like veneers, whitening, etc. These services are like plastic surgery for your teeth. They do not aid in any therapy or treatment and are not usually covered by insurance plans.
Dental plans
Dental plans are an investment that ensures your future oral health. They can help you receive preventive care, which means you reduce your chances of having any major dental concerns. Also, with the right plan, you can save a lot of money on expensive dental procedures.
Dental Preferred Provider Organization (PPO) plan
One of the most popular dental plans is the dental PPO plan. The plan uses a network of a dentist who provides you with dental services. If you chose a dentist outside the network, your costs could be higher.
You need to pay a set fee to access as a premium to access services mentioned in the plan. Usually, preventive care like, routine checkups, cleaning, and X-rays are fully covered by the plan.
Dental Health Maintenance Organization (DHMO) plan
With a dental HMO plan, you need to pay a set fee to access non-preventive dental services. The preventive care services are also covered at the full amount.
You need to choose a primary care dentist from the network to get benefits from the plan. The plan does not provide any coverage if you chose a dentist outside the network.
A DHMO plan is affordable but may require a copayment for some dental services.
Dental indemnity plan
This plan is more suitable for people who have few requirements and want more options. It can be expensive compared to other plans but allows you to choose a dentist of your choice.
You need to pay for your dental services until you reach the deductible, after which the insurer shares the cost of covered services with you.
The services are covered up to what is considered as Usual, Customary, and Reasonable (UCR).
Discounted dental plan
In this plan, the insurer works with a group of the dentist. Choosing a dentist in the group, allows you to access all dental services including, cosmetic treatments, at a discounted price. The plan does not cover you for any expenses but enables you to get all the services, at a reduced price.
Dental Exclusive Provider Organization plan
This plan allows you to choose a specialist or a general dentist in the network. However, in case of emergencies out of network expenses can also be covered. There is no obligation to choose a primary care dentist, nor do you need to take referrals for seeing a specialist.
Dental Point of Service plan
A Dental POS plan may have a higher premium deductible and copays. You can choose a dentist inside or outside the network. However, your expenses are lower when you stay in the network.
To choose a specialist, you will need a referral from a primary care dentist.