The Importance of a Postpartum Support Belt after Childbirth
Tummy fat is a major concern of moms post baby birth. In the earlier days a cotton sari was worn tightly around the tummy covering the midriff area. This helped in giving support to the abdominal muscles.
When you are pregnant, your body, especially the stomach area opens up so much, as also the uterus and the abdominal walls, so as to accommodate the growing baby. Once the baby is delivered, these muscles do not contract immediately. If you have had a normal delivery you can start wearing the postpartum belt at once. If you have had a C-Section, you need to wait for a couple of weeks before using the belt.
Advantages of a Postpartum Support Belt:
•  Reduces fat around the tummy
•  It helps in improving the posture
•  The tummy muscles get toned by regularly using the belt
•  The aches and pains of the back, abdominal muscles are reduced
•  The belt can be worn over or under your pants
•  The belt can easily be worn or taken off because of the elasticity of the fabric
•  It provides great support to the internal organs including the womb
•  It can be worn starting the 20th week of pregnancy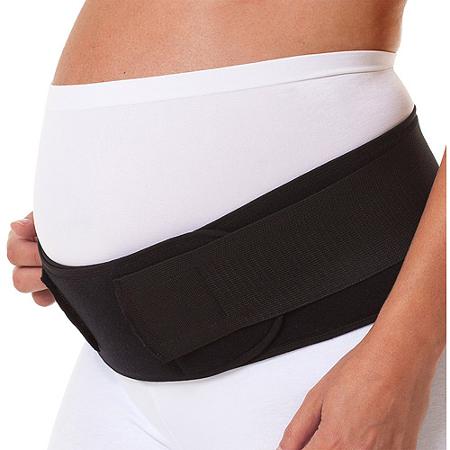 Types of Postpartum Belts:
1) Belly Band:
Belly bands ties the belly and gives support to the hanging muscles. Once you wear it, you cannot leave the house without your belly band. That is the kind of confidence it gives you as a new mom. They are available in a choice of colours with designer inspired fabrics.The fabric is made of premium quality. The postpartum belly band does not let the sweat stay on and it has no odour too. It makes you look slimmer, attractive which is a high for you as a new mom.
2)  Support Belt and Strap:
These are especialiy designed to help you as a new mom recover from your C-Section. It helps in keeping the tender area immobilized and the scar carefully protected. At the same time it also gives support to the lower back and weak abdominal muscles. The two support garment is made of a wide belt made of cotton elastic and it is easily adjustable accomodating your changing size. The strap is a narrow band over the wide belt for extra support and compression. It is available in various sizes and is of nude or black colour.
3) Tummy Trainer:
These belts are highly affordable and are widely available in the market.The only problem is that these are available in one size fits all. If you are extra small or extra large, then these belts can be of little or no help. They have black or nude colour.
4) Velcro Postpartum Support Belt:
This is an affordable and a moderate belt that helps you in giving support adequately. It is made up a fabric that is breatheable, lightweight yet firm with a velcro closure. You can easily put it on and take it off. It can be worn throughout the day without any discomfort. It can be worn as an under garment or can be worn over your dress. The design is such that any bunching up is avoidable in the back and is virtually undiscernible under clothing.
Although these Postpartum support belts offer less support as compared to Postpartum fully covered best Girdles, yet they positively give support, flatten your tummy and helps in correcting your posture to a large extent. These belts are so designed to wrap your post baby tummy with maximum comfort.
The Postpartum support belt is an aid which is instrumental in ensuring you regain your attractive figure and posture back after delivering your baby. It therefore villy nilly adds to the joy of bearing a baby without any apprehensions of compromising on your figure.