Qualities You Need to Look for When Searching for The Best Dentist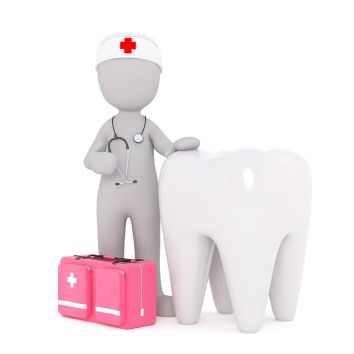 An online search or a quick check among family and friends will yield many results for dentists practicing in your locality. However, choosing the right one who is best suited to your needs requires a careful assessment of many things like expertise, experience, use of technology, positive patient referrals, and so on. The exercise also requires you to explore the doctor's qualities as a person and a practitioner. Here are some that you need to consider when searching for the best dentist Albuquerque.
A keen listener
A good dentist is someone who devotes time and energy to listen to your concerns and who understands them well. Not just dental problems, but also those related to clinic visits and procedures such as anxiety about pain, rigid work schedules, financial constraints, etc. Having a patient-centric approach helps the dentist build a good rapport right from the start and work out treatment options in an effective manner.
A good communicator
Listening is one part of the job of a dentist. The best dentist also happens to be an excellent communicator, meaning he/she explains complex conditions and procedures in simple, layman's language so that you are able to understand what is going on inside your mouth. He/she discusses treatment options, procedures, and everything that pertains to the health of your teeth and gums, in detail. The doctor lets you know of risks involved, if any, and presents you with alternatives, when available. This makes it possible for you to choose the most comfortable and viable treatment option without qualms.
Understands your pain
Anxiety during dental procedures is a real thing and troubles many people. The best dentist in Albuquerque is someone who understands your pain and fear and provides adequate solutions to put you at ease. These could range from mind-numbing gel to localized anesthesia through injections. Sometimes a quick and detailed chat is all that is needed to ease you through the procedure.
Practices a conservative approach
Dentistry isn't just about the health of your teeth and gums. It is also about the aesthetics of your smile and how good it can be. As a result, many dentists perform cosmetic and restorative procedures on your teeth and gums to enhance their appearance. However, the approach should go hand in hand with oral health as a priority. For example, not all cavities need filling. Neither does every crack need a crown? Teeth whitening Albuquerque is an optional procedure, and so brace for small misalignments. Therefore, the best dentist in Albuquerque is someone who practices a conservative approach without forcing treatment options or procedures on his/her patients.
Saves you money
Dental procedures, especially those that involve cosmetic corrections or restorations, can be expensive. Also, not all dental treatment options are covered by insurance. As a result, out of pocket expenses can rise and a good dentist will do everything in his/her capacity to reduce this. Professional clinics also allow for flexible payment options and offer warranties on the treatments they offer, especially when they include veneers, crowns, bridges, braces, and the like.
Educates you about dental health
Oral health is extremely crucial to overall health. A good dentist ensures that he/she not only performs necessary procedures to save or restore your teeth but also educates you about good oral hygiene practices and precautions to be taken to keep your teeth and gums healthy and happy. He/she teaches you about right brushing and flossing techniques, care to be taken following fixture of implants or braces, foods to avoid after whitening, and so on. The doctor also helps you draw up a check-up and cleaning plan so that your oral health is monitored in a routine manner.
Available when you need him/her
Millennials are connected in myriad ways, and they expect their dentist to be available for them when they really need them. This could be an emergency after clinic hours, a post-procedure concern, a mild allergic reaction to the medication, and so on. A good dentist understands these and is available for you through calls, texts, or emails so that you can resolve your problem at the earliest without having to schedule an appointment or travel to the clinic unless necessary.