Professional Medical Care Provided By Urgent Care Centers
Urgent care unit are slowly but steadily growing as one of the most important trends to hit the field of medicine recently. Though these units are relatively, new they have become a sustainable and affordable solution for fast emergency care for patients who are not nearly emergent enough to warrant a trip to the ER. However, there are distinct differences between the professional services that you can expect at urgent care units as opposed to emergency care or even regular treatment protocols expected from your health practitioners. Here is a look at your primary care options that you can expect at an urgent care center in Centreville, Miami, San Francisco or anywhere in your area.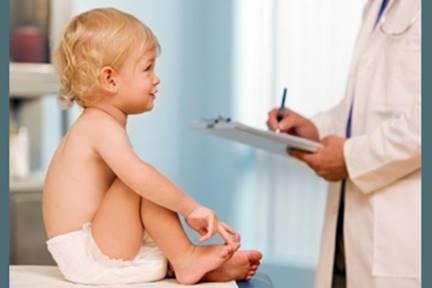 What is urgent care?
Urgent care medicine is also referred to as immediate care. These types of centers are equipped to handle emergent patients who cannot wait until their next appointment with a primary care physician, but are not as emergent to directly visit the ER. Some examples of situations that warrant a trip to an urgent care center are serious infection of the ear, tooth or throat of a child, trauma accidents for children/adults or bone breaks and fractures.
How are urgent care centers making a difference?
Convenience – With an urgent care center, you do not need a prior appointment to get immediate medical attention. These centers are always open during regular business hours, but most of them are also available for primary care and attention to trauma and severe infection cases during the weekends and after hours during weekdays.
Affordability – Urgent care centers usually charge much less than emergency care units for the same quality medical care. Even many insurance companies have a co-payment structure with urgent care units, which is, much less than a similar co-payment structure with any other type of medical care facility.
Quality of care – These centers have a highly skilled nurse practitioners, certified medical assistants, physicians, and doctors help take care of emergent conditions with the minimum amount of fuss and full attention.
Situations best treated with a visit to urgent care centers
The following medical situations are a great example of when to seek out the specific medical attention at urgent care centers in your area.
Sudden fevers – Small children often develop fever and flu like symptoms within a short period of time and it could come without warning. It is unwise to take the risk of waiting until your primary physicians working hours and next appointment to get a checkup done for a child suffering from 100-103 degrees of fever that developed suddenly. You can rather take your child to an urgent care (en.wikipedia.org/wiki/Urgent_care) facility to rule out the fever as a symptom for something more dangerous. In addition, fluids and medicines can be administered faster to help your child feel better immediately.
Bone breaks and fractures – broken bones and severe fractures can be a menace especially in the wet seasons. It is important to get immediate medical attention in case of bone breaks so the doctor can provide pain relief medications, take immediate x-ray images of the area and set the area properly for a complete bone attachment and healing. However, if the fracture is so severe that you can see the shards of bones piercing your skin and there is a lot of bleeding, you should head directly to the emergency care unit. These kinds of fractures usually require surgery before the doctors can fix the issue.
Sunburns and heat strokes – Summers are notorious for growing cases of sunburns, and heat strokes. It is important to get proper SPF coverage before you hit the outdoors, but often people do not take in to account the intensity of the sun increasing around reflective surfaces like lakes and pools. Heat strokes often affect the patients when they have ignored proper hydration and have been out in the sun exhausting themselves with walking or manual labor. Fortunately, every urgent care center is equipped to handle such cases and can offer accurate medical attention for acute relief as soon as possible.
Animal attacks or sever insect bites – Animal attack cases and severe insect bites can require not only proper sterilization of the area but you will also require proper shots and in extreme cases stitches for the wounds. If the wounds are extremely severe and can be judged as life-threatening, please dial 911 to directly get to the ER however, for non-life threatening cases, the urgent care units can be faster and more than adequate in treating animal attack wounds.