Pediatric Oncology Hospitals Offer Latest in Cancer Treatments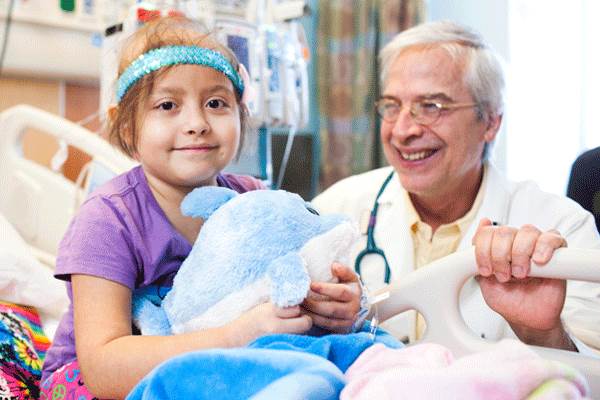 You want to get through this. The good news is that as of now, the cure rate of pediatric cancer is more than 70 percent. We are getting one step closer each and every day. You need to think positive, get your facts rights, and find out what works best for your child. They say to take it one day at a time. You don't even have to take it one hour at a time. Try to take it one moment at a time. You will definitely be able to notice the help.
Multidimensional and Holistic Approach
Top pediatric oncology hospitals are elegantly equipped with the rapidly evolving facilities in the research, diagnosis, and treatment of cancer. They have a multidisciplinary team of intensivists, cardiologists, audiologists, neurologists, dieticians, psychologists, physiotherapists and rehabilitation doctors who devote their waking hours to pushing the boundaries of prevention and treatment of cancer.
Customized Treatment Plans
The specialists there deliberately refrain from the one-size-fits-all model. No two patients are the same, and each child deserves customized and personalized treatment plans. Cancer treatment involves multiple aspects such as sophisticated diagnostic imaging, radiation therapy, medications, surgical intervention, and neurosurgery. Since pediatric oncology hospitals regularly receive new patients, their knowledge and expertise is updated in line with each new case.
Focused Research and Analysis
The benchmark of a pediatric oncology hospital is its success in the research and analysis of cancer. No research is straightforward. In fact, new findings are always compared and contrasted with other disciplines and existing theories. Truth be known, pediatric cancer treatment is rare compared to adult cancer treatment. Any progress in the field of pediatric cancer depends chiefly on the length and breadth of reliable data. The research department strives to consolidate as much data as possible, and analyze it in context of other findings. The result is out there. The research initiatives undertaken by pediatric oncology hospitals have saved and improved many a lives.
Drug Therapies
The challenge in pediatric oncology (www.wisegeek.com/what-is-pediatric-oncology.htm) lies in identifying and developing drugs that best target specific cell mutation. The specialists routinely test tumors with different chemicals, and gauge the response. This initiative has led to a considerable reduction in side effects resulting from risky combinations of therapies. Medical science strives to make an informed decision based on an array of therapies available. When one plan does not look good, a different one may work.
Catheter Care
Venous puncture is one of the commonest modes of administering drugs. But this painful procedure is not ideal for children. Instead, surgeons at pediatric oncology hospitals proceed by placing a catheter (of course, after an anaesthesia dose), which can be either connected externally or internally. You don't have to worry about infections. This therapy is highly supervised and sterilized to avoid any such risk.
Advances in Neuro-oncology
The past few years have seen a tremendous advancement in pediatric cancer care. Yet neuro-oncology still remains a looming challenge. Best pediatric oncology hospitals have specialized neuro-oncology units managed by a team of oncologists, pediatricians, neurosurgeons, neurologists and endocrinologists. Additionally, the team is also joined by psychologists and social workers who work to prevent any potential neurological complications in patients.
Child Support Groups and Services
Children who have been diagnosed with cancer may not say it upfront, but they definitely want much more than medicines. Both children and their families need not only an emotional support, but also a long-term counseling on practical coping mechanisms.
A cancer diagnosis calls for expert interventions from experienced mental health professionals. Top pediatric oncology hospitals make sure that your child is cared for by psychologists, psychiatrists and social workers who base their approach in scientifically researched therapies, and not biased pop Psychology.
These experts offer regular preventative evaluations, counselling and networking with support groups. Every effort is all about making you feel that you are not alone, and that there are people who offer you the best help possible.