Information on Getting Health Insurance for Individuals
It is essential to have health insurance as you can never tell when something untoward might happen, and, if it does, you need to be financially prepared. Without health insurance, you would have to foot expensive medical bills, and, for many people in the United States, that is one of the leading causes of consumer debt and bankruptcies. However, getting Texas health insurance for individuals can be a challenging matter. You will need to consider the various available health insurance products and find ones that can provide you with the right coverage and benefits.

Here is what you need to know about getting Texas health insurance for individuals: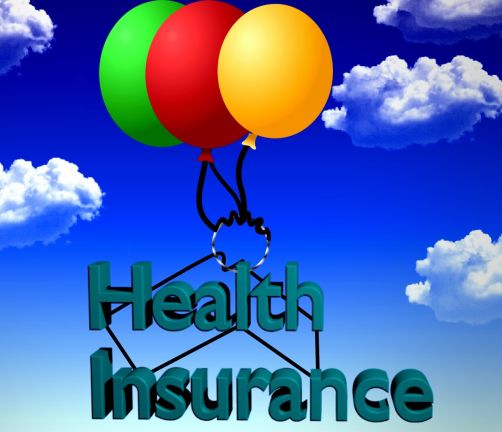 Getting health insurance is mandatory in the United States
The Affordable Care Act makes it mandatory for all U.S. citizens to get public health insurance like Medicare, Medicaid, and CHIP, or private health insurance from your employer, from an insurance company, or from the Health Insurance Marketplace.
You can choose Texas health insurance for individuals on networks like Health Maintenance Organization (HMO), Private Provider Organization (PPO), Point of Service (POS), and Exclusive Provider Organization (EPO). The differences in their plans are in the premiums you must pay and in the accessibility, you can have as regards doctors within and without their network. The plans, depending on premium expenses, fall in bronze, silver, gold, and platinum tiers that cover all government-mandated benefits and services. The overall insurance costs factor in your age, location, plan, plan tier, and any unhealthy or risky habits.
Legally, insurers cannot refuse to provide insurance coverage or charge more if you have a preexisting health condition. However, the Affordable Care Act does not guarantee dental and vision insurance coverage for adults. You can avail of it, though, if you are under 18 years old.
Getting health insurance for individuals
For students: The University of Texas at San Antonio and the Texas A & M – San Antonio offers students affordable health insurance plans. You can also opt to stay on your parents' health insurance plan until you turn 26. However, if they reside in a different state, their insurance may not have coverage in Texas.
For the self-employed and unemployed: If you are self-employed, your income is likely to be variable, and so you need to find a plan with premiums that won't be too much for you. These premiums are tax-deductible, which will work out to your advantage tax-wise. Check if the insurance scheme allows you to see doctors and other healthcare specialists who are not on its network. You might need to while traveling for work.
If you had a full-time position before becoming self-employed or are currently in between jobs, you may be able to continue on your previous employer's health insurance plan for a while. That will cover the gap until you find another job or find suitable insurance.
For low-income individuals, senior citizens, or pregnant women: If you are any of these, you may qualify for Medicaid and get federal subsidies to make your insurance costs more manageable. Consider getting Medigap too if you are a senior citizen and need help with paying for your deductibles, co-payments, and co-insurance. In the case of pregnancy, you can also avail of CHIP.
For U.S. military personnel: Active military personnel can get their health insurance via TRICARE and do not need to purchase any other plans.
Filling in the gaps
If you are unemployed or missed the specific time frame for signing up for an exchange plan, you can consider getting the following:
Short-term medical insurance: It is generally only for about a year, after which you will have to renew or find another plan. It offers lower premiums, but may come with certain health requirements and will not cover preexisting conditions.
Hospital indemnity insurance: It offers a set of coverage for medical services you use.
Telemedicine insurance: It covers remote consultation that you can have with a state-licensed doctor over your computer or mobile device. You must consider your situation and the available plans to get the right Texas health insurance for individuals. Depending on the plan you choose, you can count on being safeguarded against various health crises now and in the future.