Improving Quality of Care Through Disease Management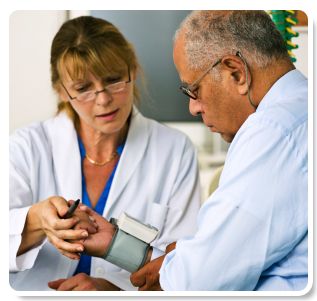 Disease management programs are increasingly being in the focus because of addressing the emerging situations concerning widespread chronic health conditions like cardiovascular disease, hypertension, stroke etc. Basically by disease management programs we refer to a healthcare approach involving multiple disciplines. For an array of diseases in which day to day lifestyle factors have a great bearing, this type of multidisciplinary approach to treatment is effective in improving treatment quality and reducing cost. Let us have a detailed understanding of the core principles of disease management.
Quality of Care
Quality of care as exemplified by practicing multidisciplinary healthcare management in various healthcare facilities can be achieved through public education, research, advocacy, consultation and through well guided medication and treatment by following disease specific guidelines in conformity with evolving healthcare standards. In this respect, we can focus on 4 particular aspects and considerations to ensure optimum quality of care.
1.  Disease management should work continually to reduce the chronic conditions and thereby improving the gross health conditions of people.
2.  The disease management program should focus on delivering safe, effective, efficient, timely, patient centered health care for diseased people.
3.  Disease management should also focus on all avenues and maneuvers in and outside the healthcare facilities for preventing onset of chronic diseases. Congress should authorize and appropriate funds for monitoring and tracking processes to evaluate health systems against these criteria.
4.  Improving quality of care through the introduction of evolving concepts, practices, and care standards such as patient empowerment, shared patient information, digital access to patient data, real time cooperation among clinicians etc.
The 4 considerations mentioned above have a consistent focus on improving the patient's condition through non face-to-face care coordination, technologies, access to healthcare information and real time collaboration of care professionals and clinicians.
Emerging trends in disease management
Disease management ever since has been introduced with its multidisciplinary approach to care coordination and treatment has shown real potential in improving the quality of care through scientific evaluation and continually evolving medical technologies. Today, government and private agencies and healthcare facilities are also widely accepting this revolutionary role of chronic care management procedures. With the increasing number of ageing population, ensuring quality of care has become a healthcare challenge. Disease management with an all-round approach to patient care can just play a vital role in not only serving the underserved population, but also in alleviating the patient care for a vast majority of the population. The emerging technologies and real time collaboration in healthcare facilities are further augment the groundwork needed for a better disease management in the time to come. It is already being perceived as a concerted effort to combat long term health complications.
What is Disease Management?
There is an array of definitions of disease management. But, most definitions basically agree with the quintessential aspect of multidisciplinary treatment efforts. Typically, disease management refers to treatment and healthcare, combining various disciplines and care maneuvers for the sake of improving the quality of treatment and reducing cost of treatment. The basic objectives of disease management are mentioned below.
•  Improving the quality of care and patient outcomes is the principal objectives of disease management. The principal determinant factors include the actual health benefits from the treatment and care in the long run and the cost advantage.
•  Disease management should be evaluated on the basis of evidence. The guidelines followed in the process should be evidence based and thoroughly driven on consensus. Based on the scientific consensus of the time guidelines followed in disease management programs should be devised.
•  The effect of disease management on population is also important to improve the quality of care and healthcare standard. Better adherence to plans of treatment is an important outcome of a disease management program.
•  Preventive mechanisms play an important role in the overall rendition of disease management. This type of healthcare programs should involve diverse maneuvers to sensitize people on lifestyle effects corresponding to the disease and according should educate them on preventive mechanisms.
•  All the efforts in disease management should incorporate and offer clear priority to scientific evaluations of treatment and care procedures including clinical results.
•  The emerging and evolving healthcare standards pertaining to ongoing care processes like disease management demands that relationship with the patient's healthcare provider plays an important role in the system of care.
•  Though the focus of disease management programs should be on all populations across the demographics, there should be a particular focus on the population remaining as underserved or vulnerable to diseases.
•  In case of any conflict of interest in the medication, care-giving and other disease management procedures, the patient interest should be given the ultimate priority.
In spite of the renewed and rigorous focus on disease management (en.wikipedia.org/wiki/Disease_management_%28health%29) in the recent times to control chronic health conditions, there are still wider scopes of improvement with multifaceted cooperation, involvement and engagement of health professionals, practitioners, clinicians, care-givers, patients and all other stakeholders.