How Does Cellproof Serum Fit into Regular Skin Care Regimen?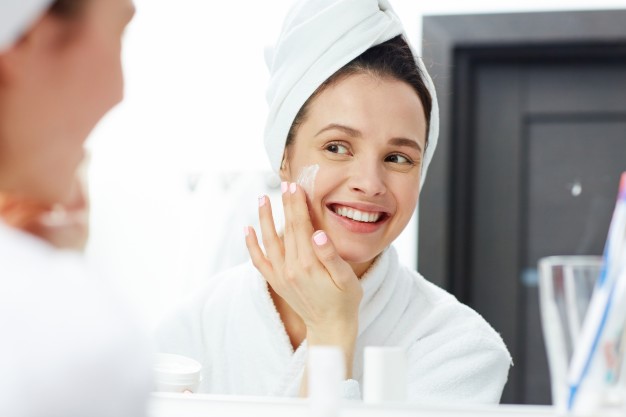 Age is just a number. Mentally, yes, that holds true. Physically, not always. The moment wrinkles and sagging skin begin to show up, we feel like turning the clock back right at that moment and regaining our youthful supple skin. While that may be a tad bit impossible, you can certainly make use of some aids to slower the aging process and to maintain your youthful appearance for as long as you wish.
With the Modere Cellproof Serum at your disposal, you can have younger looking skin in as little as five minutes. You heard right! Five-minute routine application of Modere Cellproof Serum or with its incorporation in your regular skincare regimen, you can have flawless youthful skin.
How Does Cellproof Serum work?
To understand the working of the miraculous Modere Cellproof Serum, you must begin by understanding the science behind aging. As you age, the production of collagen and hyaluronic acid in your body decreases. These two naturally occurring compounds are responsible for making your skin look taught, smooth, hydrated, and glowing.
Due to decreased production of collagen and hyaluronic acid, we notice sagging skin, fine lines, and wrinkles. Our skin also begins to appear duller and less hydrated. These signs are further accelerated due to sun damage, exposure to pollution, and a stressful lifestyle.
Modere Cellproof Serum can counteract all of these factors and make your skin look younger and healthier. How does it do that?
The proprietary formulation of the serum, which combines Modere's BioCell Collagen CG with their patented and award-winning Collagen/HA Matrix Technology, penetrates the skin with hyaluronic acid and collagen peptides. The easy absorption of this formulation makes the Modere Cellproof Serum highly effective. This formulation is further supported by the properties of a gold standard botanical complex, which includes aloe leaf juice, vitamin C, African birch bark, and plum seed oil.
Essentially, it all lies in the perfect formulation, designed by the world-class team of scientists at Modere, that makes hyaluronic acid and collagen penetrate your skin effectively. This path-breaking technology has helped many users see a noticeable reduction in wrinkles in a mere four months of application.
Now, the golden question—how does one fit Modere Cellproof Serum in one's regular skincare regimen?
Most women have a detailed skincare routine. Typically, it involves cleansing, toning, serum application, eye cream, spot treatment, and finally, moisturizer. At the serum application step, right after you cleanse your face and apply a toner (optional), you can begin applying the Modere Cellproof Serum. Use between three and five drops of serum on your face and neck. Five minutes of routine application of this serum has helped most users notice younger and smoother looking skin. Repeated use of this serum, over time, further hydrates and smoothens the skin. Fine lines and begin to diminish, soon becoming a thing of the past.
Modere Cellproof Serum is free from gluten and harmful parabens. Its efficacy and safety have been proven with innumerable in-house research studies. Not only is the safety of the product taken seriously but also that of the planet. does not test on animals and is grey water approved.
Mentally and emotionally you feel effervescent and vibrant, it is time your skin begins to reflect your feelings. Adding Modere Cellproof Serum to your regular skin care regimen is a step towards looking the way you feel. It is a step towards bringing in the immense benefits of quality ingredients combined with the patented BioCell Collagen® CG, backed by Collagen/HA Matrix® Technology. It is a step towards hydrating, moisturizing, and reducing the appearance of fine lines to support a luminous, youthful, and flawless appearance on the outside.