Hair Restoration – Is That the Best Solution for Your Situation?
Hair loss can occur due to many reasons such as medical conditions, hereditary factors, hormonal imbalances, stress, poor diet, and smoking.
Several people opt for hair restoration surgeries as a solution to their baldness or thinning hair. But with so many more effective and safe nonsurgical treatments available today; is hair restoration surgery is still the best option for countering hair loss?
Whether you are looking for hair restoration in NJ or in another location; it is a good idea to know about all the options available for you today.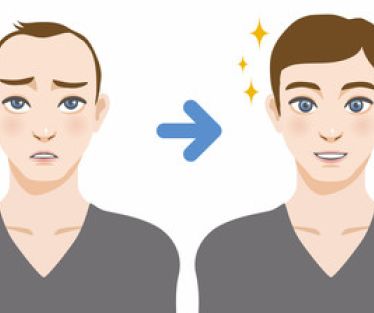 What is Hair Restoration Surgery?
Hair restoration can be surgical or nonsurgical. The surgery involves skin or follicle grafts to restore or transplant hair on the scalp. It results in renewed hair growth in the transplant site. You may require bandages on the scalp for a few days until the new follicular implants heal. The doctor may also prescribe you medicines to prevent any surgical infections. After a few months, you can expect to see new hair growth on the scalp.
The hair growth can be full or uneven. You may also require additional surgeries to complete restore hair on the scalp. The possible side effects include scarring, infections, bleeding, and discomfort.
What are Nonsurgical Hair Restoration Options?
Surgery is not for every person experiencing hair loss. Some may prefer noninvasive techniques for hair restoration; others may not qualify for surgical hair transplant surgeries.
Some nonsurgical options for hair restoration are medicines, laser treatments, scalp micropigmentation, and hair density.
Use of medicines for hair restoration is quite common. But these drugs can cause side effects such as hormonal imbalances, loss of libido, rapid heartbeat, and scalp irritation.
Laser treatments are not very effective for renewed hair growth and may require a lot of time to produce results.
Scalp micropigmentation involves transferring of pigments in microdot form on the scalp to create an appearance of hair. Hair density is use of pigments to deposit color in the thinning areas of hair. The ink or pigment is safe to use on the scalp. These treatments only create the appearance of hair and do not promote actual hair growth.
You can also use camouflage products that you can apply on bald spots on the scalp to create illusion of hair. These are in the form of powders or fibers. You can of course also wear hairpieces. But these solutions don't offer natural-looking results.
Hair Restoration – What is the Best Solution?
With so many options available today for hair restoration, how do you determine the best solution for your problem?
If you are not averse to risking yourself to side effects of the surgery; there is no reason to not choose it. But hair transplant is a costly procedure and can set you back by several thousand dollars depending on the number of follicular grafts, the surgeon's experience, and the clinic's reputation.
Medicines guarantee no results, require long-term use, and can be expensive in the long run. Then there are side effects to consider. Pregnant women may not be able to use hair restoration medicines during their term. If you stop using medicines, the hair loss can recur even if you have experienced some new growth on the scalp.
Noninvasive treatments like micropigmentation and hair density are safe, cause no side effects, and are affordable. These can also be completed in a few hours and requires no downtime. If you work with qualified treatment providers, you can customize your look perfectly. For example, if you need hair restoration in NJ or surrounding areas; look for reputed providers with vast industry experience. Consult them to know more about the treatment and how it can be customized for you. There are no restrictions with the color of the pigments used in the treatment. Qualified technicians can match the ink exactly with your natural hair color. So, the results look completely natural. With scalp micropigmentation in NJ, you can even customize the appearance of the hairline or the hair to create precisely your desired looks.
So, before settling on a hair restoration treatment, consider factors such as effectiveness, end results (natural-looking or not), side effects, treatment period and total costs.