Give Your Skin a Makeover with Microneedling
If you are also tired of fighting with these skin issues of aging, the time has come you should give your skin a bit of makeover with microneedling in NYC.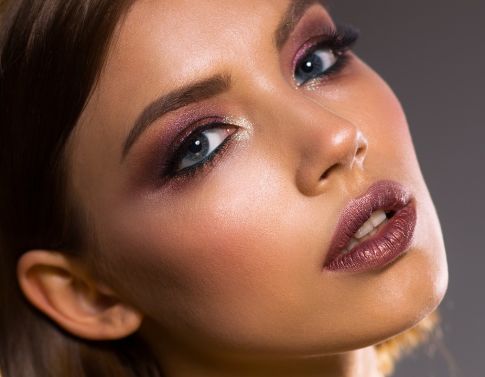 Microneedling or skin tightening is the process of rejuvenating the skin by stimulating the collagen production in the skin. A microneedling device covered with thousands of very fine needles is used to prick the skin. These punctures in the skin stimulate the collagen production and give you a firm and toned skin. Microneedling is used to treat scars, wrinkles, pores, hyper pigmentation, lip lines, acne, and fine lines.
How does microneedling works and what to expect during the treatment?
Microneedling works on activating skin to stimulate the collagen production. That's why it is also known as the collagen induction therapy. In this procedure, thousands of holes are produced using a microneedling device. These holes create a wound healing response of the skin which stimulates the collagen production and generates new cells.
During the treatment, your dermatologist first applies the numbing cream on the face to ease the discomfort. Hence, you do not have to worry about the pain. Once the area is numb, skin is pricked gently with dermarollers. This creates thousands of openings in the skin and stimulates the collagen production.
Also, this is the best time to infuse topical applicants or anti-aging serum into the skin. So you can choose microneedling in NYC combined with anti-aging skincare products for better results. The whole procedure will take one visit of one to two hours. There will be redness and swelling on the face after the treatment which gets settled 24 hours following the treatment.
Preparation for Microneedling
Do not take any anti-inflammatory or blood thinning medication such as Aspirin, Ibuprofen, and Advil for one week before the procedure. This is to avoid certain side effects. Also, do not schedule the treatment before an event. Make sure there is no event scheduled seven days following the treatment because sometimes redness and bruising persist longer. Also, do not perform this treatment in the beauty parlor or saloons because beauticians are not trained for such procedures. Try to find a good dermatologist for microneedling in NYC.
Post-treatment Care
To get rid of redness and reduce the risk of bruising and swelling follow below-mentioned post-treatment care measures.
• Use of sunscreen is must to avoid irritation and redness caused by exposure to sunlight.
• Do not take anti-inflammatory or blood thinning medications for one week following the treatment.
• Avoid hot showers, steam rooms, whirlpool, and other such thermal trauma for two days following the treatment.
Benefits of Microneedling
Minimally Invasive
Microneedling is not an invasive treatment like plastic surgery. So there is no prolonged healing, no downtime, and minimal side effects. You will be back to work the next day after receiving the treatment. You can also apply the camouflaging makeup to hide the redness.
Lasting Results
Results of microneedling do not appear overnight. It is not an instant fix. Collagen production keeps happening for weeks to a month. Also, for optimal results and depending on the desired skin, you may need three to six microneedling treatments.
Look Younger
Microneedling in NYC is not just a solution for acne, wrinkles, and scars but also improves the skin tone and makes you look younger. You can combine the microneedling with chemical peels, anti-aging serum, and PRP to enhance the appearance of skin.
These are the few things you should know about microneedling.
The Bottom Line
There is no women planet on this planet who does not want to look young. So do not let scars, wrinkles, acne, or tired-looking face ruin your day. And no doubt microneedling in NYC is one of the best minimally invasive treatments to get rid of these. Hence, achieve better results with it and look younger.