Five Things to Consider When Choosing a Pediatrician for Your Child
One of the most important decisions you can take for your child's health is to find the right doctor for him or her. Often recommendations from friends or family can help with the process and you may find a doctor easily. But even with recommendations, it may not be necessary that you may find the perfect doctor for your requirements. What may work for someone else may not work for you or your family. For this reason, it is essential to do your own research keeping in mind some important considerations.
Here are five things to consider when choosing a pediatrician for your child.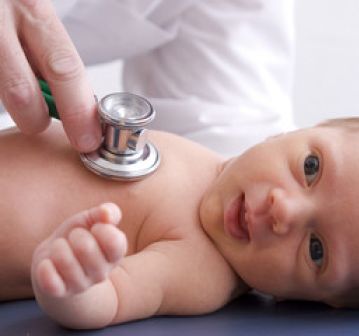 Credentials
Is a prospective pediatrician board-certified?
It is crucial that your pediatrician is a member of the American Academy of Pediatrics (AAP). It is not easy to become a fellow of the AAP as the doctors need to clear stringent tests and continue to refresh their memberships with recurring exams after updating their professional knowledge.
Doctors can lose their AAP membership in case of any disciplinarian action against them. So, when choosing a board-certified doctor, you can ensure that his or her credentials are in order. You can easily search the AAP website to find a list of qualified doctors in your area. For example, if you need a pediatrician Silver Spring MD; you can search for board-certified doctors in your area on the AAP website.
Experience
What is the experience level of a prospective pediatrician?
Now, this may differ for each parent. Always consider the experience of a doctor as per your comfort level. You might be more comfortable with a pediatrician with experience in emergency care or in a hospital setting. Another parent might want a doctor with years of experience caring of children of all ages. Whichever way you might be leaning in terms of your pediatrician's experience; it is important that you select a doctor with adequate training and skills.
Practice Setup
Do you want a doctor with a private or group practice?
Again, this is about each parent's comfort level with a certain kind of practice setup. Some parents like the idea of a doctor in a private practice assuming it would guarantee more focused attention. It might be true or not.
There is no reason to assume that doctors in group practice cannot give their full attention to their patients. Each doctor in a group practice has their own patients. They are also easily able to collaborate with each other if needed. A doctor in a group practice might always be available for children in case a patient's usual doctor is not at the clinic for some genuine reason.
Behavior
Are you comfortable with the doctor's behavior?
Before you make your final choice about a pediatrician, schedule a consultation session with doctors under consideration. Select your tops pediatrician choices for the get-to-know sessions. Be ready to ask them any questions about their medical philosophies and practices at this time. Doing so will help you avoid any problems later on if you don't agree with your doctor on certain parental decisions that can pertain to your child's diet, choice of vaccinations etc. Even if you and your doctor don't agree on certain aspects of childcare, there must be a level of respect for the other person's choices.
Personal Connection
Do you feel a connection with a prospective doctor?
After considering all the above factors, assess if you feel a personal connection with a doctor. Do you feel you can be comfortable discussing anything related to your children and important decisions concerning their health with the doctor?
You might need to discuss any number of things with your doctor as your child grows up. Teenagers have different concerns of their own and may want to seek help from their doctor. But they wouldn't want to do it with you present. Would you be comfortable with such a scenario? If you are not comfortable with a medical decision or certain philosophies of your pediatrician years down the line, would you be able to convey the same to the doctor with ease?
Carefully analyze each these factors before choosing a pediatrician.